Back in the USSR
Creating a Sliding Menu in Flash
This tutorial will teach you how to create an animated sliding menu that appears when the user points his mouse on its tip and then slides back inside when the user moves his mouse away. In this intermediate level tutorial we are going to use our ever favourite Tween Class. Below is an example movie showing an effect similar to the one we will create by the end of this tutorials.
The menu in the movie above slides out when the mouse rolls over the menu background and slides back in when the mouse rolls over a hidden invisible button placed over the rest of the movie stage. This technique is used because a basic roll out event handler will cause the menu to slide back whenever a button inside the menu is touched making our menu disfunctional.
The process for creating this menu could be divided into the following sections:
Setting up the movie and timeline.
Creating a movie clip to hold our images (content).
Creating the hidden button required for sliding back the menu.
Creating the menu and buttons.
Writing the ActionScript required to move the menu and configure the buttons.
The images and menu graphic required to follow this tutorial are found in this zip file. Download and unzip all the contents of that file to proceed with this tutorial.
Setting Up the Movie and Timeline
Create a new ActionScript 1.0 or 2.0 Flash movie, set the dimensions of the movie to 500×375 px, I used the default settings for the frame rate and background.
Create 4 layers on the timeline each with a single frame, name them Actions, Menu, Hidden Button, Content.
Creating the Image Container Movie Clip
Our content in this movie will be a set of images that will be contained within one movie clip. By the end of this tutorial, our menu will command this movie clip to display a specific image when the corresponding button is clicked.
To create this new movie clip to contain our images go through Insert>New Symbol. (Ctrl+F8) to create a new symbol. Name the clip Images Container, select Movie Clip as the symbol type and click OK.
You should find yourself on the timeline of our new Images Container movie clip. To add your images to this movie clip simply go through File>Import>Import to Stage and browse for the folder in which you extracted the images we provided you with. If you select and import Image1, Flash should detect that this is a sequenceof images, so let it import them all in one go. You should end up with our three images, each on a different keyframe on the only layer of our Images Container movie clip.
Our Images Container movie clip is now done. Go back to the main timeline (Scene 1). Open up the Library (Ctrl+L), look for the Images Container movie clip and drag an instance of it onto the only frame of the Content layer of your timeline. You should see the first frame of that movie clip now on the stage. Select the movie clip, access the Properties Inspector and assign the instance name images_mc to it. We are done workign with the actual subject of our movie.
Creating the Roll Back Hidden Button
Our hidden button will be used to command the menu to slide back when the mouse rolls over this button. This button must cover the entire area of the stage in order for it to work well. Select the Hidden Button layer, and then use the Rectangle Tool to draw a box that cover the whole canvas in whatever colour that you choose. Once done, click on the layer again on the Timeline to select the box and its outline, then press F8 to convert it to a Movie Clip Symbol. Name this symbol Hidden Button.
While your newly created Movie Clip symbol is still selected, access the Properties Inspector and assign the Instance Name hidden_btn to it.
We do not need to see this layer any more, access the Timeline and hide the Hidden Button layer by clicking on the Display as Outlines option for the layer.
We are done working with the hidden button, we now need to create the menu that will hold the navigation buttons of this movie. Head to the next page to do that when you're ready.
Copyright © 2004-2010 Republic of Code — All Rights Reserved
Back in the USSR
Linux User & Developer is the respected authority on GNU/Linux and the free and open source ecosystem for Linux enthusiasts, IT professionals and developers.
Every issue of Linux User & Developer is packed with features and tutorials created by professionals to help you do more with your Linux system and expand your free and open source software and programming knowledge.
The magazine also features a dedicated, practical Raspberry Pi section packed with maker projects, and full of advice and essential techniques for building and coding with the iconic SBC.
Buy the latest issue or back issue here.
Get our Android and iOS editions.
What you'll find packed into every issue
Tutorials written by experts
We help you go deeper. Curating the best cutting-edge free and open source software projects and programming languages, we create practical but technical tutorials for our passionate readership who want to increase their knowledge and skill. We cover computer security, core Linux skills, coding with popular languages, such as Python, and maker culture with both the Raspberry Pi and Arduino single-board computers.
In-depth technical features
We help you keep your finger on the pulse. We tackle the core and cutting-edge topics in Linux and open source software with practical and approachable features. Take a deep dive into subjects such as automation and AI, container and cloud, and get to grips with the essentials for the aspiring pro from command-line utilities and scripting to sysadmin and devops tools and more.
Expert insight and independent reviews
We offer a staunchly independent view on what's hot in the free and open source ecosystem. Get unrivalled access to the industry movers and shakers for the latest expert insights into disruptive and industry-leading free and open source technologies. We also track the rise and fall of the latest Linux distributions, find exciting new open source software and Linux hardware so you can stay on the bleeding-edge.
Need help managing your subscription? Click here.

Future, Quay House, The Ambury, Bath BA1 1UA, UK
A Thorough Examination of «Disabling the Back Button.»
I have had a lot of people ask, «How to I 'disable' the back button?» or, «How do I prevent a user from clicking the back button and going back to the previous screen?» In fact, this is one of the most commonly asked questions on the ASPMessageboard and, sadly, the answer is quite simple: You CANNOT disable the back button of the browser.
Initially I could not figure why anyone would want or need to do that. Then it struck me as to why so many people would want to disable the back button. (Not the forward button mind you only the back button.) When a user submits an application and then goes back «using the back button» to make a change instead of clicking on «Edit,» a new record will be inserted – we don't want that, now do we? Again if the user finished a page and then went back to that page and continued to make changes and saved them we would not want that either.
So I decided to figure a way or ways to prevent this scenario. I started doing a bit of research all over the Net going into various sites so basically this article will have a lot of stuff you might have already read if you looked on the Net. I am just trying to put it all in one place and find the «best» way of doing it!
One of the many suggestions I got was to prevent the page from being cached. This can be done with server-side script:
This method works great! It forces the browser to go to the server to get the page instead of from its cache. What you will want to do is create a Session-level variable that determines whether or not a user can still «view» the page that you do not want to let the user navigate back to. Since the page is not being cached on the browser, the page will be reloaded when the user hits the back button, and you can check for that session-level variable to see if the user can view this page or not.
For example, we could create a form like so:
Note that we are using a Session variable ( FirstTimeToPage ) to check to see if this is the users first visit to this particular page. If it isn't (that is, if Session(«FirstTimeToPage») contains any value), then we clear out the session variable and redirect the user back to some starting page. Now, when the form is submitted (and SomePage.asp is loaded), we must set the session variable FirstTimeToPage to some value. So. in SomePage.asp we'd need code like:
Session(«FirstTimeToPage») = «NO»
Then, if the user, on SomePage.asp , hits the back button, the browser will requery the Web server, see that Session(«FirstTimeToPage») contains some value, clear Session(«FirstTimeToPage») , and redirect the user to some page. All of this hinges, of course, on the fact that the user has cookies enabled, else session variables won't work! (For more information on this subject, be sure to check out the FAQ: For session variables to work, must the Web visitor have cookies enabled?)
You can also use client-side code to force the user's browser to not cache a Web page.
There are a couple things to keep in mind when using the above method to force a browser to not cache a Web page:
Pragma: no-cache prevents caching only when used over a secure connection. A Pragma: no-cache META tag is treated identically to Expires: -1 if used in a non-secure page. The page will be cached but marked as immediately expired.
Cache-Control META HTTP-EQUIV tags are ignored and have no effect in Internet Explorer versions 4 or 5.
You can use both in your code. I tried this but this was not the solution because it did not work in all the browsers so I guess if one had an intranet environment where there was some control in place then they could use this method.
For More Information.
For more information on disabling caching, check out Phil Paxton's great article: Cache No More.
In Part 2 we'll look at some other methods for «disabling the back button!»
Putting the User Back in User Experience: 5 Ways to Humanize Your Website
Too often, developers, marketers and executives get uber-excited over the latest and greatest way to do something. This can lead to perceived usability that actually ignores the user. A few examples of common missteps in user experience:
Gadgets, doodads and gimmicks
A few years ago, it seemed every developer learned how to make cool-looking sliders for users to make selections. This is great for something gradual and subjective, like a "hot/cold" temperature gauge. When used for selecting finite information, like your exact age, it is extremely frustrating and lacks any focus on the user. On touch screens, it can be even more painful. Users don't want to use gadgets or gimmicks if they don't support what they're actually trying to do on your site.
Org-Chart Navigation
Your users shouldn't be expected to find what they need based on how your company happens to be organized. It becomes up to the user to decipher how to access the warranty information or contact the company by determining if the printer he just purchased is under "electronics" or "home-based products." Don't make your users work so hard.
Fantasy World
We live in a 24 hour world. News breaks at any moment, and typically it's before the official press release. Many sites ignore what's really happening in the NOW. If a product recall is rumored or a company executive scandal hits Twitter, having a way to alert users via the site is vital. Not doing so is pretending your users don't know, and quite frankly it's insulting. Trust your users.
We don't need no stinking feedback.
Customers are finding ways to reach out and provide valuable feedback to companies in faster and more passionate ways than ever before. Going to the site is a straightforward way to talk to a company. If your site and/or application is lacking a clear, easy, inviting way to gather this feedback, then you might as well have a "we don't care" sign up in your front window.
5 Ways to Invite Users Into the Experience
Build the site for your user, not your boss. We don't take off our customer hats when we walk into the office, but sometimes we act like it. Instead of asking if the site serves the purpose of our boss, we should ask first if it serves the purpose of the user. Do this FOR REAL. If you hear you or your team talking yourself into why something SHOULD work, but doesn't, try again.
Keep in mind your site is not your user's top priority. Your user will not spend all day there, reading all the carefully-crafted (yet lengthy) copy to get the most out of your site. They will visit with a purpose. Help them get the task done quickly and easily.
Visitors may be checking out the site at work, on the phone or via tablet computers. Too many sites just don't work in these scenarios. I don't want to view a video with audio blaring (that I can't control) on a tiny screen while riding the train, but I may want to check out some information about your products. Give the user options and control.
Assume your users will be distracted. It would be great if users all approached your site from the same place, visiting the straight line of navigation you anticipate for each task. But, alas, we are human. Humans jump around, get distracted, come back later, or forget how many tabs they have open. Don't assume one straight line for each task – assume many curved, blocked and different ones. Test all of them.
Ask for – and receive – feedback graciously. User feedback will help improve the experience. Listen, respond, test, and then ask for more.
User experience is not just about applications working as you think they should or positive analytics. Your users can actually love you more based on improving the experience. This makes it easy for them to share the love and help you and your company in countless ways. It's time to help them help you!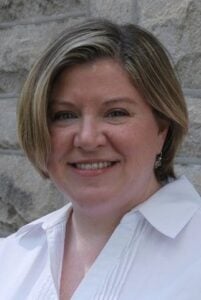 Jeannie Walters has been focused on the customer experience for more than 15 years, consulting to companies big and small on their retention strategies. She is principal at 360Connext, a speaker, and mom to two young boys.
PetaPixel
Facebook
500 K / likes
Twitter
1 M / followers
A Complete Professional Photography Kit for $15.35… Back in the Year 1900
Want to buy all the camera equipment you need to start a photography business for just $15.35? All you'll need is… a time machine! Reddit user sneeden found this Sears Roebuck and Co. consumer guide for the fall of 1900. Two of the pages inside the catalog are for view camera kits that can help anyone "start in a pleasant and good paying business."
Apparently the market wasn't teeming with photographers like it is today, so it may have been easier to stand out with your photography services as long as you had some decent gear.
Obviously $15.35 wasn't chump change to people back in 1900, but it wasn't an extravagant amount either: The Inflation Calculator tells us that it would be the equivalent of about $417 in 2012 money. That's how much high-end compact cameras cost these days.
Here's a closer look at the two view camera pages (a full-res scan can be found here):
Just to give you an idea of what the world was like back then, here's what the cover looked like:
Ladies could buy the latest jackets for around $5:
And if you need a new ride, there's a section devoted to carriages:
Want to see more? You can browse through many pages of this 1900 catalog in this online gallery.
Image credit: Photographs by sneeden and used with permission
ISA Server
Last Chance to Sign up for the Webinar Windows 2003 End of Life Risks and Considerations
Windows Server 2003 support ended on July 14, 2015. Now more than ever, you need to be aware of the risk factors and other considerations as you migrate to Windows […]
5 Critical Settings Not Available in the Forefront Threat Management Gateway (TMG) 2010 Management Console
In this article I'll explore 5 important configuration settings not available in the GUI and demonstrate how to view and change them using VBScript and PowerShell.
Remote SQL Logging for Forefront Threat Management Gateway (TMG) 2010 using Microsoft Azure
In this article I'll demonstrate how to create and prepare an SQL server virtual machine hosted in Microsoft Azure for TMG logging.
Implementing a CNG HTTPS Inspection Certificate for Forefront Threat Management Gateway (TMG) 2010 (Part 1)
In this article I'll demonstrate how to configure TMG HTTPS inspection using an internal Windows Server 2008 R2 Enterprise Public Key Infrastructure (PKI) with support for CNG.
The KEMP Free LoadMaster
Free LoadMaster is a new free product from KEMP Technologies.
Last chance to sign up for the webinar: Preventing High Cost Security Breaches
Join Brien Posey, Microsoft MVP, tomorrow, February 25th, at 12N EST | 11am CST | 9am PST | 5pm GMT for a discussion of the increasing trend of data breaches […]
2015 State of IT Changes Survey
How often do you make changes to critical IT systems? Do you have all your changes documented? Share your thought in annual Netwrix State of IT Changes Survey.
TMG VPN: The Cloud Alternative (Part 2)
This article talks about VPN protocols.
Certificate requirements for Forefront TMG and UAG
This article will show you the requirements for certificates in Forefront TMG and UAG publishing scenarios, VPN connections and high available configurations.
Install and Configure Forefront Threat Management Gateway (TMG) 2010 in Microsoft Azure
In this article the author tests Forefront Threat Management Gateway (TMG) 2010 running on a virtual machine in Azure.
Featured Product
Join Our Newsletter
Learn about the latest security threats, system optimization tricks, and the hottest new technologies in the industry.
Over 1,000,000 fellow IT Pros are already on-board, don't be left out!
Recent Posts
TECHGENIX
TechGenix reaches millions of IT Professionals every month, and has set the standard for providing free technical content through its growing family of websites, empowering them with the answers and tools that are needed to set up, configure, maintain and enhance their networks.
Being Civil
Google Translate
About the Authors
Order of Install for Updates
April 2018
Sun
Mon
Tue
Wed
Thu
Fri
Sat
1
2
3
4
5
6
7
8
9
10
11
12
13
14
15
16
17
18
19
20
21
22
23
24
25
26
27
28
29
30
Updates & Solutions
Being Civil Blog Facebook Page
FEEDJIT
Monday, 21 November 2011
I want my settings back in Civil 3D 2012…
It is my great pleasure to introduce some of the bloggers that will be posting in the future on Being Civil. When we started back in the fall of 2008 (Brian Kling, Jason Hickey, Justin Ziemba, Seth Hall and I) we were concentrating on Civil 3D and its core functionality. Our goal throughout this entire period was to help our customers and share some of what we know with the rest of us. In order to bring it all to the next level we decided to bring more power to the team of us so that our readers could get a different perspective to the issues we all are facing daily.
In the previous period some people moved to other roles while some others came to replace them. Now, 413 posts and almost 500,000 page views later, have what we are now – Being Civil blog, supporting our infrastructure users around the globe. You can read our posts on Facebook or Twitter or receive them via RSS feeds. It's just a small milestone we have reached and we thought you needed to know about it. We see your support every day and we hope it will continue to grow in the future. If there is something you would like us to blog about please drop us a note and we'll be happy to help.
You already had a chance to get some of the Map 3D perspective from Nathan Moore, as well as to read some posts about Storm Sewer Analysis (SSA) from Matt and Anurag. Now we are introducing Tatiana Machado and Phil Borycens and I am sure you will be able to get more from them in the nearest future. To learn more about our new additions please visit their own pages on the left (About the authors section). Today it will be Tatiana's first post on Being Civil. Please join me in welcoming Tatiana and Phil.
This will be like the second part of Add Reset User Settings in Civil 3D 2012 post from back in May of this year. We had some user asking, "OK, I just saved my custom setting. but now what can I do with the ZIP file that is created before resetting my setting and how I can get my settings back?" Well, you would need to do a similar procedure to the one that you did before to create your reset user setting shortcut.
I am one of those that think that an image is worth 1,000 words, so here is a short video that you can follow to get this done.
But, for those of you that like to follow written steps, here are those as well:
The first thing we need to do is to create a shortcut in the directory where the program has the other shortcuts listed.
1. Go into C:\ProgramData\Microsoft\Windows\Start Menu\Programs\Autodesk\AutoCAD Civil 3D 2012 (Windows 7 64bit).
2. Right-click in it and chose New and Shortcut
3. In the next dialog paste following text (including quotes) «C:\Program Files\Autodesk\AutoCAD Civil 3D 2012\AdMigrator.exe» /I and click Next
4. Then type Import Civil 3D 2012 Settings (or anything you wish) for a name of this shortcut and hit Finish.
5. Now go to Start -> All Programs -> Autodesk -> AutoCAD Civil 3D 2012 and note that Reset User Settings is listed.
From the Developer to the User and back – Announcing Project Bretzn
26. Oct 2010 | Jos Poortvliet | No License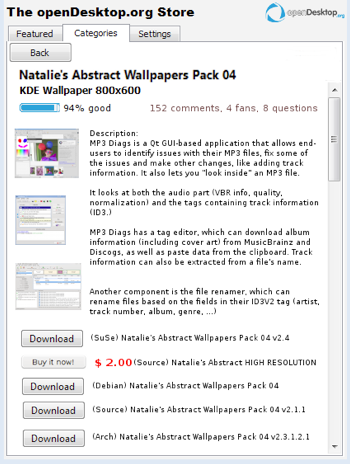 At the openSUSE conference Frank Karlitschek, KDE e.V. board member and well known for his projects like GetHotNewStuff, opendesktop.org, socialdesktop.org announced a new project during his keynote. The title: "From the Developer to the User and Back; or Project Bretzn". A Bretzn is a kind of pretzel in Germany and what the name means in practice became only clear at the end of the keynote…
The issue
As a developer you want to create cool Free Software and you want to get the result out to millions of users. Unfortunately, to get the code to the user you need to do more than just the fun stuff.
After you have written your application you have to compile and package it for all operating systems you want to support. There is a large variety of Linux distributions out there and of course there is Windows and Mac too. Once you've build it and package it, you have to create a web page with information about the application and some features like commenting and a bug report tool. Next step is to promote your product on twitter, Facebook and at conferences; and try and get it into distributions. Once the distributions release some users hopefully turn up and start giving feedback; resulting in changes to the application. A new version is released and you have to start all over again with the boring stuff.
The ambition: introducing Bretzn
Frank wants to reduce this whole cycle to 10 minutes of work (well, except for the fun part: the coding). Meet project Bretzn. The goals of this project are to:
Make it easy for developers to release an application
Make it easy for developers to market and for users to learn about that application
Make it easy for users to install the application
Project Bretzn consists of three parts: the building of the package, the publishing of the application, the marketing to the users and the feedback cycle back to the developer. The building part consists of plugins for IDE's and integration with Build Services and using Lubos Lunak's OBS Generator (yes, still looking for a new name) to automatically generate cross-platform build files. Publishing sends the app to a variety of App Stores and then markets it through announcing it on Facebook, Twitter, via a RSS feed and the Social Desktop. Finally, users can provide feedback by rating the application and commenting on it, by writing bug reports and send messages to mailing lists or forums. And all of that with one click (well, maybe a few more).
Status
Currently, Sebastian Kugler, Dan Leinir Turthra Jensen and Frank himself have been working on this for about three months. The plans are older, however, as are some parts like the OCS based App Store.
The API is all open, part of the Open Collaboration Services which is on freedesktop.org. There are free server and client implementations supporting uploading and downloading of applications, abstracting Build Services and including all the social features. The API is supported and used by Intel, Nokia, OpenOffice.org, KDE and GNOME.
The new Open Collaboration Services AppStore currently has four different clients:
the openDesktop series of websites (kde-apps.org, gtk-apps.org, qt-apps.org, gnome-look.org etc)
a Qt client (supporting Windows, Mac and Linux)
the MeeGo Garage
the KDE GHNS app
a GNOME library (no gui yet)
Ovi, AppUp and more in development
Current features of the API include categories, screen shots, change logs, commenting, rating, search and update notification. Furthermore, applications can be either free or paid and the payment goes directly to the developer. Not all AppStore clients include all features right now, the KDE GHNS client is probably the most complete as it has been around for many years.
Social features include notifications directly to the desktop using the Social Desktop API, 'what my friends like" and "what my friends develop" and Knowledge Base integration.
Over 70% of the work is done already and the team is aiming to ship in December. They are working with other openSUSE developers to make a proof-of-concept App Store for openSUSE using OBS and the other integration which will hopefully ship in the upcoming openSUSE 11.4 release.
Plans for the future
Future plans are to show commits of friends, link to bug trackers so users can file bugs, allow users to easily test newer versions so developers can gather feedback and the ability to give donations to developers.
The code will soon be available on Gitorious for all to see and of course anyone interested in helping out is more than welcome. The team is looking for integration in other DE's like Eclipse, NetBeans, Visual Studio, MonoDevelop and KDevelop. But also work on more App Stores, further social media integration and code cleanup is needed! And especially work on a GNOME frontend, in the spirit of Collaboration Across Borders, would make the team happy.